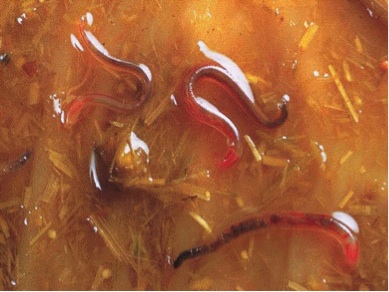 Large Strongyles (aka Large Redworms)There are three major species of Large Strongyles, which are Strongylus vulgaris, S edentates, and S equinus. Of these, the most common is Strongylus vulgaris.
The large red worm (strongylus vulgaris) is a very serious parasite but is thankfully no longer very common.
The eggs are ingested by the horse and once hatched, they burrow into the walls of the gastrointestinal tract.
Migration through the blood vessels occurs, until mature, and can cause massive internal damage before they return to live in the intestinal wall. Large Strongyles are blood feeders and they ingest mucosal plugs as they move through the intestine. Anaemia can result from this blood loss.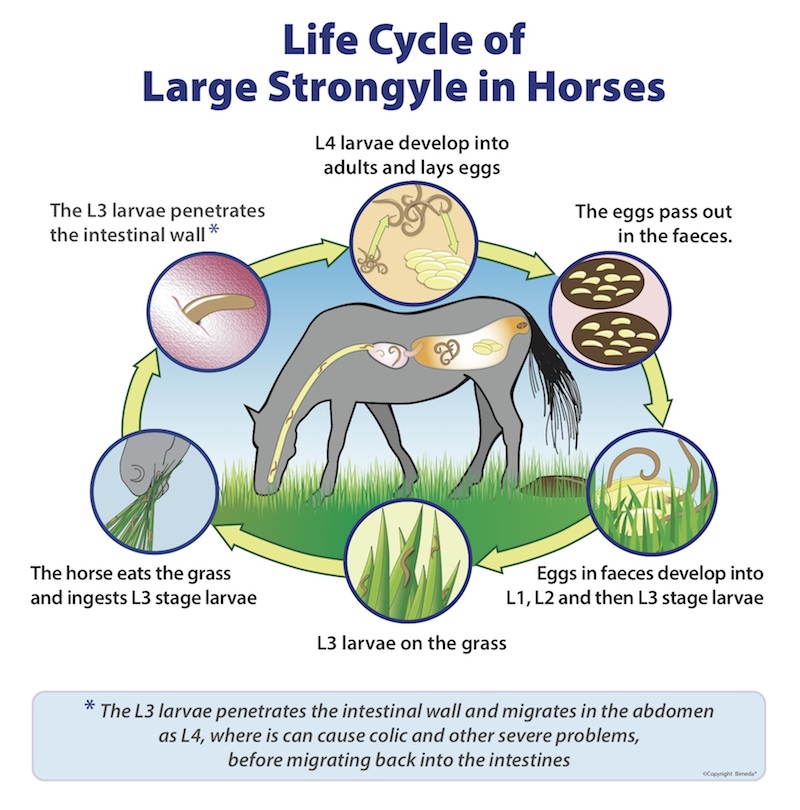 Heavy infection can result in:
Ulceration of the GI lining
Obstruction
Rupture
Anaemia
Un-thriftiness
Weight loss
Diarrhoea
Colic
Large Strongyles can be extremely dangerous to the horse. However, low resistance levels mean that control is relatively straightforward.
Which Actives Treat Large Strongyles
(aka Large Redworms)?
| Ivermectin | Moxidectin | Ivermectin / Praziquantel | Moxidectin / Praziquantel |
| --- | --- | --- | --- |
| | | | |
| Pyrantel | Praziquantel | Fenbendazole | Mebendazole |
| | | | |